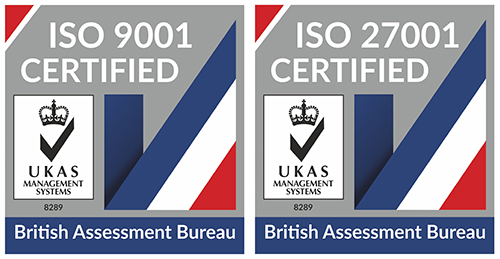 Controlaccount is proud to have maintained its ISO certifications for their procedures and systems for the 5th year running.ISO 9001 and ISO 27001 are internationally recognised certifications that outline strict standards that organisations must meet for Quality Management and Information Systems procedures.
Controlaccount Plc has successfully demonstrated that it has maintained compliance in both standards - with no discrepancies.
"We are extremely proud of the team for their continued efforts in upholding the ISO 9001 and ISO 27001 certifications. This cements Controlaccount's ethos to provide a high-quality service to our clients and their customers, and assures them that their expectations will be met or exceeded." said Client Services Manager, Karen Robinson.
To read more about our compliance, click here