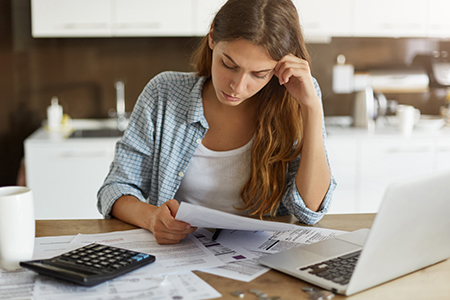 The Coronavirus pandemic, lockdown orders and record job losses are having a major impact on the ability of some tenants to pay rent.
Recent research conducted by independent think tank Resolution Foundation, found that more than 450,000 families are in arrears with their housing payments as a direct result of Covid-19.
All landlords wish to avoid void periods and rent arrears, and no doubt countless landlords have encountered both of these obstacles in the wake of the pandemic fallout. Sometimes tenants default through no fault of their own, and communication can help to solve the problem before it escalates. The most obvious practice landlords can follow is to maintain a close and transparent level of communication with their tenants throughout the crisis and the months that follow, and recognise the intense financial and other stresses their tenants face, and likewise, for tenants to understand that landlords are business owners first and foremost.
Whilst many landlords have offered flexibility to tenants, such as short-term reduced rents, rent-free periods, or delayed payments, this does not solve the problem which looks set to worsen in the months ahead, with record numbers of UK workers having lost their jobs due to the crisis, and who have insufficient savings to fall back on and so are moving into arrears.
As the UK Government continues to revise and refresh rules on a regular basis, and financial help is not readily available, or easily accessible for the majority of those struggling to pay, or already in rental debt, the need for hardship loans to aid tenants in rent arrears is being backed by national trade bodies such as The National Residential Landlords Association (NRLA). They are calling for government-funded financial packages or interest free loans to help the situation, and as the economic shockwaves of the pandemic continue, it seems clear that the situation will get worse if the government does not act swiftly.
Resolving disputes within this area requires mediation and discussion, which is where Controlaccount's dedicated and knowledgeable team comes in. We can provide credit management and debt recovery outsourced services, delivered with diplomacy and professionalism. We have a thorough understanding of this sector and the challenges that can arise – namely, for those tenants that seem to disappear into thin air. Our highly skilled internal trace team will run a domestic (and international trace, if necessary) locating your previous tenant. We can then mediate and put appropriate payment plans in place. These will be monitored and flagged should payments slow down or stop.
Once successfully reconnected with your tenant, our CAI trained collectors and Client Services teams will move to implement a bespoke collections approach.
We are experts in this sector and are proud to deliver debt recovery services to several large housing trusts and associations throughout the UK.
Ethical and reassuring
It is not just about bringing you the finances you are owed. We also pride ourselves on delivering a very ethical and fully accountable service.
When we partner with you, our professional, structured and human approach to debt recovery maintains the best possible relationships with everyone involved and protects your reputation.
Our reputation is important too and that's why Controlaccount is a founding member of the UK Credit Services Association. Its guidelines are woven into our everyday processes, giving you complete peace of mind.
Fully transparent service
Our services are wholly transparent and, via our unique ClientWeb portal, you'll be able to track and monitor all account activity – seeing where we have connected with tenants and what stage recovery is at; This gives you full control at all times. (You can even upload your accounts and instructions to this portal, 24 hours a day, 7 days a week)
No collect, no fee and no tie ins
So confident are we of our debt recovery services, we work on a 'no collect, no fee' basis, and under applicable statutes and regulations including the Late Payment Commercial Debt Act 1998.
Find out more
To find out more about Controlaccount, understand who we work with and how we add benefit, call us on 01527 388 388 or email