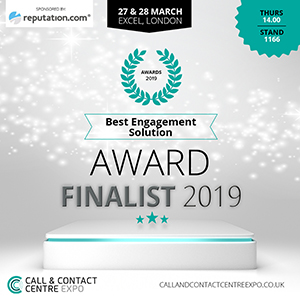 Okay, so we are probably getting a little ahead of ourselves there, but I'm sure you'll excuse our excitement...
We are pleased to report that identeco which is a division of Controlaccount Plc, has been nominated for Best Engagement Solution at this year's Call & Contact Expo which takes place on 27th & 28th March at London's ExCeL.
The Category recognises innovation in Customer and Employee Engagement. identeco's Business Support Toolkit is a perfect fit for this category as it provides a range of financial and marketing data to help businesses drive sales, understand their customers and mitigate risk - all for the princely sum of £79.95 per year. It's easy to see why the portal is a huge hit with SMEs with an eye on credit control, marketing and compliance.
To read what some of identeco's customers have to say about the Business Support Toolkit, click here
Want to begin using the portal immediately? Come right this way and sign up - you don't even need your card details as we can invoice businesses within 7 days.