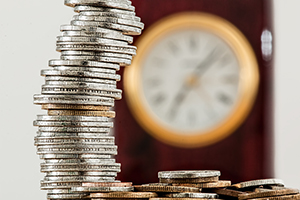 Figures released from trade credit insurers, Atradius, reveal that 61% of invoices were settled on time last year, an increase of 7% from the previous year. However, despite this positive statistic, over 35% of the total value of b2b invoices over the past year remains outstanding at the due date and UK businesses are expecting this only to get worse.
The report also showed that 1/3 of all UK businesses expect customers payment behaviour to worsen and over half expect a substantial increase in late payments. These figures are higher than in Western Europe where only 36% are expecting an increase in late payments.
This gloomy outlook is attributed to Brexit related uncertainty and an increase in business insolvencies in 2020 is expected with forecasts are predicting a 15% increase over the next two years. The research also disclosed that businesses are not being as lenient with payment terms as they would have been a year ago. The average payment terms offered has reduced by 4 days to 20 days from invoice. This is in line with business' bleak outlook – and making changes in order to protect themselves from the fall out of late payments.
If you would like help recovering late payment, speak to our team today about options on debt recovery. We offer competitive commission rates and work on a no-collect, no-fee basis. We can also recovery outstanding invoices using the Late Payment Legislation, if applicable.
Email us today or call 01527 549522 for more information