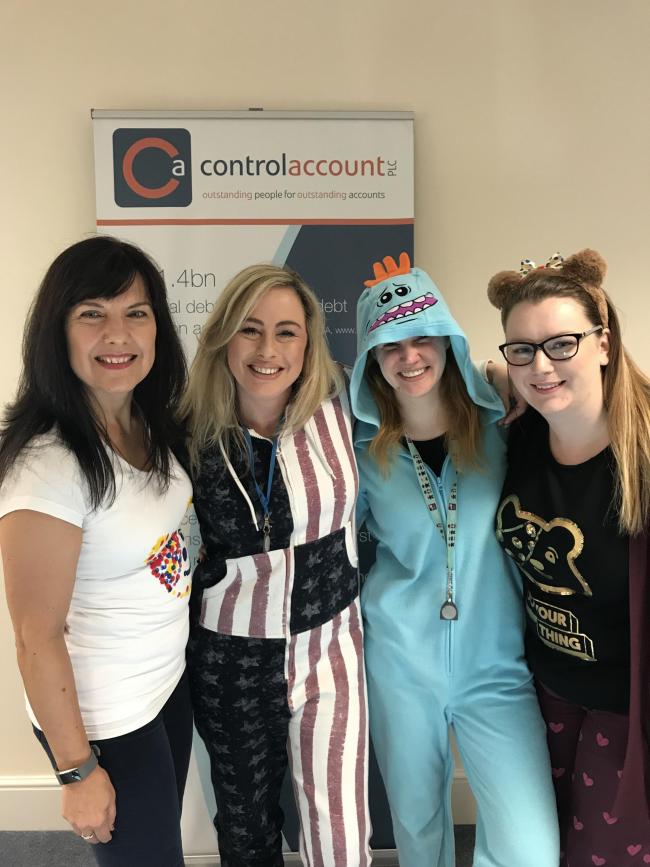 Controlaccount has raised over £300 for Children In Need with a series of fun activities
Our staff took part in raffles, cake sales and a sponsored "wear your pyjamas to work" day with one staff member even volunteering to shave off his beard if the company hit their target.
Sean Evans, who bravely allowed his beard to be shaved off commented, "I'll miss the beard -it was good for keeping me warm during the winter months. However, I know the money will be put to good use in supporting needy children in the UK and Africa. What surprised me most were not the generous donations, but the enthusiastic offers to shave the beard off for me!".
The annual BBC event raised over 50 million pounds – smashing previous years efforts.
Read more here in our local paper, The Bromsgrove Advertiser:
http://www.bromsgroveadvertiser.co.uk/news/15677193.Debt_collectors_raise_hundreds_for_charity/