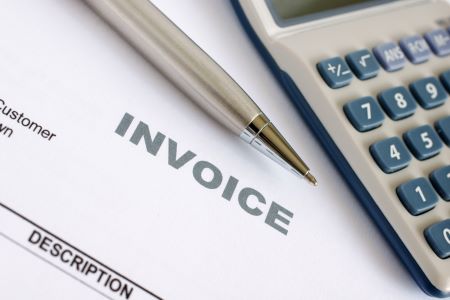 Debt recovery is being heralded as a saviour for SMEs who have struggled with late payment since the start of the Covid-19 pandemic.
Unpaid invoice tracker, sidetrade.com, reported that in May 2020 43% of invoices in the UK were classed as overdue (10 days plus). Since the start of July, that figure has since dropped to 29% - still a hefty percentage but a marked improvement to where we were.
Whilst this drop in overdue invoices can be credited to many businesses being 'back in play', a number of SMEs have cited that a partnership with a debt recovery agency has been the biggest asset to getting them through these tough economic times and improving cash flow.
Late payment is nothing new; despite government policies such as the Prompt Payment Code and business groups campaigning through schemes such as Fair Pay Fair Play, these have done little to discourage late payments. The impact on an SME should not be underestimated - not only can they not invest and grow, but they in turn cannot pay their suppliers and so the domino effect continues.
Covid-19 has only made the situation worse. With Court Actions temporarily suspended, there was little deterrent for unscrupulous businesses to not pay an invoice. We are now seeing approximately 700,000 businesses in financial distress.
Chasing unpaid invoices in-house can be costly. Firstly, there is the time needed for business owners or credit controllers to chase the invoices – when businesses are doing all they can to recover, this time could be better used elsewhere. And secondly, if the debtor cannot settle their invoices, businesses will often move to litigation which can be costly and ineffective.
Most successful and commercially viable businesses partner with a professional debt recovery agency – the stigma that might once have been associated with this practice is long gone. However, it is vital that you choose the right agency to represent your business. A good agency will protect your brand reputation and can often strengthen relationships with clients and customers by putting in place realistic payment plans. Usually they will focus on pre-legal recovery saving your business costly legal fees (they will also advise if litigation would be an option – often debtors might not have the money and this route would be throwing good money after bad).
A reputable agency will work on a no collect, no fee process and offer the utilisation of the Late Payment Commercial Debts Act. It is also important that the agency you choose are data compliant. Look out for registration with the Information Commissioners Office as well as ISO accreditations.
Whichever route you take on collecting overdue invoices, it is vital that you do not delay – first in the queue are more likely to be paid than those at the back.
For a free quote on any overdue invoice, speak to our team on 01527 549 522 or email here.