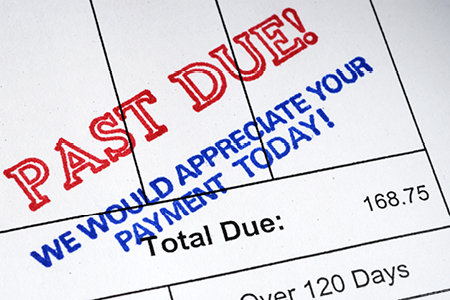 If you are a business experiencing the (very common) frustration of having to chase an unpaid invoice, then there are a number of things you can do.
First things first
Before making a start, take a moment to check that everything is correct in terms of the actual invoicing. Check all the information on the invoice you issued. This should include the detail about the work or service you delivered, any financial figures, bank account numbers, addresses, emails and more.
If you have not already done so, it is also a good idea to call just one more time and ask again for an update on the payment status. There may have been some kind of misunderstanding between the two parties or your invoice may have been misdirected.
If all of the above has been actioned but you are still awaiting settlement, you can begin a more official process in order to recover the unpaid amount.
Check they're still trading
If your debtor is, for example, simply not responding to your calls and emails, you can start by checking company status on identeco Business Support Toolkit or the UK's Individual Insolvency Register. This lists the bankruptcy of an individual or an individual member of a partnership.
In terms of liquidation or potential liquidation of an overall company, you can also check the status of the company, on this Government website page.
If the company you are dealing with has gone insolvent, there's also help from the Government, which you can find out more about here.
By the way, if you'd like to be notified of any companies that will potentially be going into administration, our sister company identeco will enable you to monitor your clients receiving alerts and updates should their financial stability change. It's a really good tool for keeping you in the driving seat.
Still trading?
Now, assuming your debtor is still in business, the next thing you can do is look at the UK Government's Late Payment Act.
This was created, not only to enable you to chase an outstanding commercial debt (with official backup) but also to claim interest and a late payment/ debt recovery fee.
This page outlines how the interest payment can work.
This page outlines the late payment/ debt recovery fees that you are entitled to seek.
Controlaccount can talk you through the Late Payment Act (LPA) and help you to understand if it is a practical route for your business.
We offer an impartial, efficient and ethical commercial debt recovery service (we are guided and governed by the UK Credit Services Association) and most importantly, when we partner with you, we'll be able to bring you the full amount you're entitled to, but this will not cost you a penny.
To discuss options available to recover overdue invoices, please call the sales team on 01527 388 388 or email sales@controlaccount.com