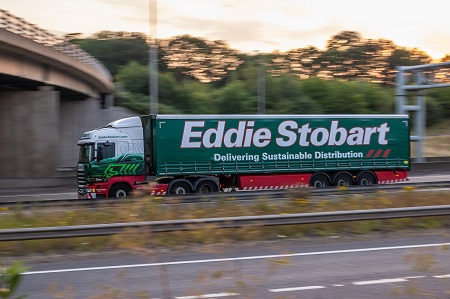 Eddie Stobart may have been given an 11th-hour reprieve but the UK haulage firm is not yet out of the danger zone
December 2019 was not a cheery month for one of the biggest names in UK transport and logistics. The Eddie Stobart Group, which was founded in 1970, narrowly avoided financial collapse when the 47-year-old firm disclosed mounting debt woes with losses exceeding £12 million for the first half of 2019, an epic £200 million loan and an almost catastrophic £2m accounting error.
Business experts will agree that it has been a fairly chaotic few years for the Warrington based business. After being listed in 2017, the Stobart Group quickly expanded and diversified into various other activities – wood burning generators and running regional airports being two of the more unusual interests launched. Then in 2014, the original Eddie Stobart Logistics (trucking and warehousing) arm of the business was sold to private equity firm Douglas Bay Capital, (DBay). The firm then proceeded to enter into numerous successful acquisitions in ecommerce and construction. DBay had struck gold – pocketing more than £150 million. As bright as the future was looking for the haulage business – which counts Amazon, Tesco and Coca Cola among its customers and which boasted a great brand profile (in addition to its own Channel 5 documentary, Eddie Stobart Transport boasts a fan club with an incredible 25,000 members) – experts asked whether the firm grown too quickly and taken on too much debt?
In December, the firm delayed releasing financial reports and the board admitted that they were desperate for cash to see them through their busy period and prevent 6,500 job losses. Again, DBay came to the rescue with a £75 million bailout but with worryingly high-interest rates – as much as 25%. Dbay would in return become the majority shareholder of Eddie Stobart's operating company. William Stobart, Eddie's fourth child will take the helm of the business and hopes to boost financial performance to bring about a full recovery.
It remains to be seen if Eddie Stobart Group will return to its former glory but hopes are high due to its strong brand positioning and solid customer base. However, it needs to look to reducing its debt as quickly as possible so that shareholders can begin to see a return on their investment. Another signal that fortunes could be reversed is that the logistics sector is currently booming due to Brexit stockpiling. Let's hope the upward curve comes quickly for the troubled haulier.