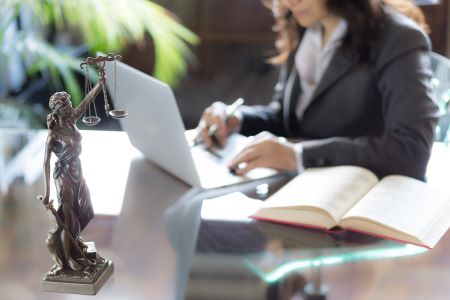 We are all aware of the negative impact COVID-19 is currently having on the global economy. The Court system remains open and claims can be still issued online. We are continuing to provide debt recovery services during this period of unprecedented disruption.
Certain sectors of the economy have been hit hard and there are clear signs that the economy and credit conditions are worsening. It is however of importance to note that significant economic support measures have been put in place by the Government and monetary authorities. The economic shock from the pandemic should be temporary but its duration is uncertain. It is reasonable to assume that the economic consequences of the pandemic could mean that some organisations will suffer a long term deterioration in credit risk and many may need support, some more than others.
The question most clients are asking is "should we defer from taking action now?" Some companies will have sufficient assets to satisfy a debt and as such, will have a business that will weather the pandemic which will have a minimal effect on their future ability to pay. Those businesses need to be identified and there is no reason why collection or legal activity should not continue. The collection and legal process does allow us to obtain some form of security or committed payment plans for those experiencing genuine difficulties. We are actively encouraging effective communication with debtors, even more so during this crisis, in order that appropriate assessments can be made as regards a debtor's ability to pay and to ensure that plans are in place and continue to be reviewed and monitored.
Factors to be considered when granting forbearance treatments
There are a number of organisations who are currently experiencing significant financial difficulty. This give rises to the question as to whether a creditor would grant a concession that it would not otherwise along with issues as to a customers, current or future income. Confidence about a customer's future ability to pay is key and can it generate stable and sufficient cash despite temporary financial difficulty.
Controlaccount has the expertise to help you understand individual circumstances and decide on the best possible course of action when a company claims it is experiencing financial distress. We can quickly identify whether a debtor's distress is not temporary and payment issues are unlikely to be resolved and where forbearance is unlikely to be granted. We will undertake to carry out proper assessments in relation to a debtor's ability to pay and whether forbearance should be granted for a specific period or if a term should be slightly adjusted to enable manageable payments to be put in place.
It is absolutely essential that businesses and stakeholders ensure that they are in the best position to be able to recover their monies once the economy has stabilised. Our strategy will help you to achieve a satisfactory solution during this unprecedented crisis bearing in mind that many organisations will be conscious of the significant impact the pandemic could have on their credit risk profile. Most organisations will not pay unless they are chased for payment and it is essential that collections activity continues to ensure adequate cash flow to your business.
Should you wish to review your existing forbearance policy or wish to discuss a particular issue or case, then please do not hesitate to contact our Client Services department on 01527 549 491 or drop us an email here