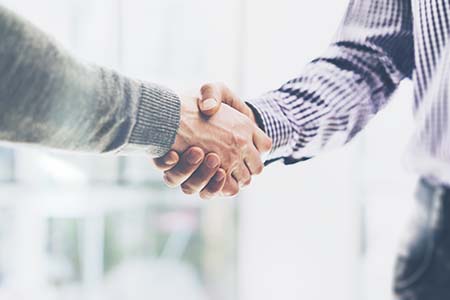 Debt collection agencies can be a great resource in tackling late payment and bad debt.
But unfortunately there are still some misconceptions about debt collection services, which can dissuade companies and individuals from using their services.
Here we look at some of the reasons businesses avoid instructing a debt recovery agency to collect overdue invoices and talk about why partnering with Controlaccount could be a positive business move.
1. You don't have details of the debtor's current whereabouts
This does not prevent successful recovery. Controlaccount can implement a trace on the subject, confirming a forwarding address so that debt recovery can begin.
2. The debt is too small/ it's not economic to pass it to a third party
The minimum value of a debt we can pursue is £50. There is no set up charge, tie ins or minimum referrals.
3. The debt is too old
We can recover debts up to five years old. We can also take written off debt.
4. You have concerns about the debtor's ability to pay
A pre-litigation report is a good way of ascertaining a subject's propensity to pay. These reports are £15.
5. Debt recovery is too complicated
The Controlaccount team will manage every aspect for you and advise you at each step what options would be best. We have been collecting business debts for over forty years and have worked with almost every sector.
6. Only large companies use debt collection agencies
Not true. Controlaccount has a diverse portfolio of clients which does include the world's biggest brands but also include sole traders, SMEs and not for profits. In fact, it's the small businesses that don't have the internal resource to spend time chasing late payment and know that referring it to a DCA, will get the results that they may struggle to achieve.
7. It will damage my brand reputation
A good DCA understands the importance of protecting your brand's reputation. Our awarding winning Collections Team focus on professional, polite, and fair mediation to get results and do this through lettering, outbound calling, SMS and email communication. There is no reason for your business relationships to be damaged, and we can often help educate your customer into why late payment is vital. (Good to note that many of our client's customers, often become clients of ours)
8. I should just move to legal recovery instead – it's more effective
Whilst legal recovery plays its part in the debt recovery toolkit, it can be costly for the client from the outset. Our approach would most often be that we process debts through our pre-legal process, and if they were resistant to settlement, we would then look at options for litigation. However, we will apply the appropriate checks to make sure that the account is viable for litigation and that before our clients pay upfront court and solicitors costs that the probability of success is high.
We offer one-off assistance with recovering a single debt, or an ongoing service to support your credit control operations. We advise you every step of the way, ensuring our debt collection methods are ethical, effective, and transparent.
If you would like to find out more of if you have any questions, you can contact one of the team here.