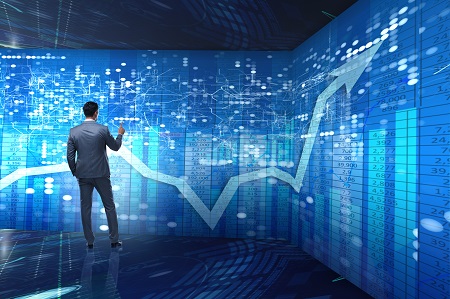 Despite steady consumer spending in November and December, The Financial Times annual survey predicts that despite a brief elevation in GDP growth following the general election, Brexit will continue to cast a shadow over the UK economy in 2020.
The Financial Times polled 85 leading economists about their predictions on the UK economy will perform in 2020. The vast majority of these experts predicted that there will be very little improvement. This is mainly a result of weak productivity brought about due to continuing uncertainty about Britain's future trading relationship with the EU – and these fears have been compounded in the last few days as Boris Johnson has refused to take a 'no-deal Brexit' off the table. This news follows recently released statistics showing that 2019 was the worst year in the decade for economic growth. A recent report by the British Chamber of Commerce revealed that the 2019 figures from the services sector (which accounts for nearly 80% of UK economic output) worsened in the final quarter of 2019 and disclosed that manufacturing investment plans have hit an eight-year low. However, there was some good news with statistics showing that business cash flow, a key indicator of the health of businesses, had improved slightly from its lowest level in eight years. However, it remained very weak across the manufacturing and service industries.
The British Chamber of Commerce is forecasting a further slowdown in economic growth from 1.3% in 2019 to 1.0% in 2020 – which is a slight improvement on the British Chamber of Commerce's earlier prediction of 0.8%. Following their majority win, the Conservatives promised a focus on business investment following the UK's exit from the EU at the end of January. However, the latest move by the Prime Minister to leave the option of a no-deal Brexit on the table will conflict with this pledge. It seems that until a trade deal has been agreed and confidence is restored, businesses will hold off on investment and the longer-term impact of Brexit uncertainty would become apparent.