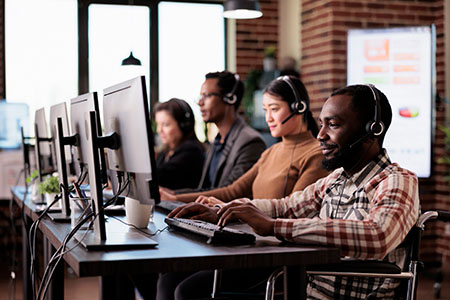 With the economic outlook for 2023 looking like it could be a bumpy ride, many businesses are looking at how they can continue to thrive, at the same time as keeping overheads low.
For many businesses, outsourcing is an option to make your organisation more flexible and agile, able to adapt to changing market conditions and economic challenges, while providing cost savings and service level improvements.
Here at Controlaccount, we offer over 50 services to help businesses prosper. We deliver service and software solutions to support business growth, reduce overheads, improve cashflow, increase productivity and transform your business.
We work across a wide range of sectors, providing bespoke solutions to any small, medium, or large organisation. From global blue chips to not-for-profits and everything in between, we can add value to your existing processes and improve your bottom line. All our services are fully scalable and flexible, and we will work as a part of your team and as an extension of your business.
Our services include:
Customer care – Improve call centre experience and efficiency
Receivables Management – Customer facing, efficient cash flow management
Debt recovery – Commercial and consumer recovery work
Business Support Services – Back-office administration to support your core business
IT and Application Services – Services to support digital transformation and automation
Software Solutions – Support company growth with innovative customer experiences
For more information about how we could help you, contact one of our friendly team today.