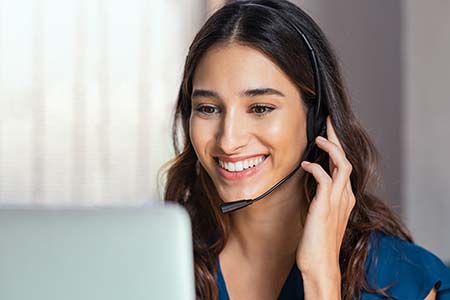 Despite several communication channels available, phone calls remain the strongest customer service tool in a contact centre, a recent study by Salesforce has found.
The research showed that people still prefer phone calls to emails or online chat platforms for customer service, with 61% of consumers still wishing to speak to someone over the phone when they require assistance. In addition, 75% also believe that calling a business will lead to the quickest response time.
Further research by Epsilon suggests that 80% of individuals have a greater willingness to buy from organisations that provide personalised services. The findings come despite an increase in online chat software replacing traditional phone lines as companies look to replace people with automated systems.
Not surprisingly research showed that frustrations about not being able to speak to a human being when trying to deal with customer service were high on the list, compounding the fact that phone contact is still the most favoured method.
Richard Cotton, Marketing Director from Sheffield contact centre CC33 commented:
"This Customer Service Week, our message to businesses is that they should not be discarding phone lines if they want to safeguard their reputation for looking after their customers. For companies looking to improve their customer service, dealing with someone directly is crucial to make a positive first impression, calm a customer or diffuse a potentially difficult situation."
Ensuring your business has a robust customer service team available on the phone can ensure you maintain high levels of service and keep up your reputation by responding to queries timely and accurately. Having a team of experienced call handlers available to deal with enquiries remains important, even in this hyper-digital age.
If you need help with your customer care offering, be it inbound or outbound call management, we can provide a solution. Contact a member of our team today to understand how our UK based contact centre can help you improve engagement.