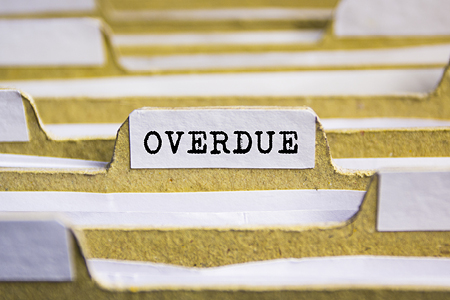 Late payments have risen in the UK by 20.3% since the Covid-19 Pandemic was declared on 11th March.
Prior to the World Health Organisation (WHO) declaring the pandemic and subsequent lockdown, the UK figure for invoices that were 10+ days past their due date stood at 30.4% and now stands at 36.6%.
The data has been taken from Sidetrade.com which has been monitoring the effect of Covid-19 on payment behaviours across six European countries (Belgium, France, Italy, Netherlands, Spain and UK) and analysed 3.7 million companies, €54 billion B2B transactions and 26 million invoices. The overall increase across the study shows a rise in late payment of 40.7% across all countries, with France in the most critical situation with a 71.3% increase during the pandemic. The UK has experienced the least impact of all the countries monitored, although the rise has been substantial.
UK businesses are under tremendous strain due to Covid-19. 2019 saw 1400 UK firms entering into administration – an increase of 5% and figures for the pandemic period for insolvencies have seen a significant increase (3,807 liquidations in March, up from 2,183 for the previous month), which is likely to rise over the next 12 months. The government have announced a series of amendments to aspects of insolvency law for businesses affected by Covid-19 to protect as many UK businesses as possible, as well as Bounce Back loans and the Coronavirus Business Interruption Scheme. For more information on the support your business can access, click here.
If your business is struggling in recovered unpaid invoices, the best advice is to act early which will increase the likelihood of successful collection. If you have tried unsuccessfully to recover outstanding payments, please call our team on 01527 549 522 or email sales@controlaccount.com for a free consultation and advice on how we can help.