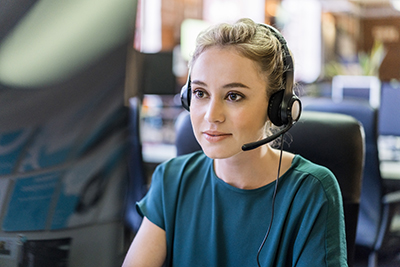 Choosing to outsource the management of customer communications, rather than handling them in-house, has many benefits.
It relieves a company of the burden of having to manage capital-intensive processes, that take valuable time from the business. By using a third-party provider, companies can focus more time on core company initiatives, and it also offers a peace of mind that your communications are being dealt with by professionals.
Most organisations know that sending targeted and personalised communications to customers increases loyalty and revenue, and with ever evolving technology, new delivery models are available to manage all messages and customer data, as well as maintain the consistency of communications across all channels that customers now expect. Customer service has greatly evolved through the years and with the rise of omnichannel support, a more personalised customer experience is made possible for clients. Outsourcing to a reputable and professional partner who can manage the full mix of omnichannel communications, both in and outbound, provides businesses with an integrated and cohesive customer experience across all channels and devices. And according to recent research, businesses that adopt omnichannel strategies achieve 91% greater year-over-year customer retention rates compared to businesses that do not.
Here's three key benefits:
Improved customer service
By outsourcing to an omnichannel customer support team you can provide better customer service to your customers. By providing them access to multiple easy options to reach you at any time of the day, you can then handle queries and resolve issues on-time. A positive experience will drive an increase in customer satisfaction and most likely lead to referrals and potentially good reviews, which are hugely beneficial for business. A 2018 survey showed that 80% of customers would recommend a company to their friends and family after a great customer experience, which could mean a boost to customer retention rates and bring more revenue to your business.
Flexibility
A great advantages of outsourcing customer support is it allows flexibility when it comes to hours of operations depending on your business needs. Your remote customer support team can take calls and reply to enquiries out of business hours, which ensures that no concerns get missed out. This is especially beneficial to businesses operating on an international level.
Improved efficiency and productivity
An outsourced omnichannel support team will utilise all channels of communication required for your business needs, be it via telephone, SMS, email, direct mail, live chat, or social media, which can cater to a big group at once. With an outsourced omnichannel support team, productivity can be optimised since they can focus on handling more complex issues, bringing real added value to your business. Working with a third-party provider can also be flexible, with the ability to get additional support depending on the demands of your business, such as busy seasons when more resource may be required or scaling back during quiet periods.
At Controlaccount, we know the right channel of communication for inbound or outbound customer care requirements. From supporting sales and advertising campaigns, query management, account management, routine credit control calls to bespoke customer service communications; we can provide solutions to fit to your Customer Care needs. Calls, chat, email or social media, our omni-channel operations in our UK centres can operate 24 hours a day, 7 days a week, 365 days a year, helping you to bridge time zones, streamline your CRM process and enhance customer satisfaction.
For more information on how we may be able to help you, please contact us today.