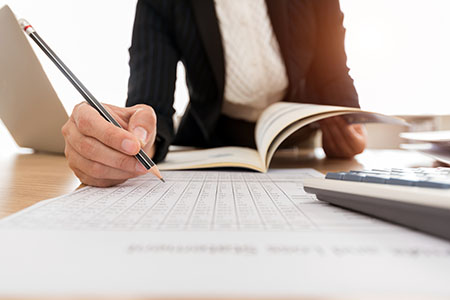 The Late Payment of Commercial Debts (interest) Act, is a legislation that many businesses are aware of, but don't always apply.
This gives businesses the right to charge their customers compensation and statutory interest on any overdue invoices to help cover debt collection costs.
An interest charge of 8% plus the Bank of England Base Rate applies from the day the debt becomes overdue, whilst you are also eligible to claim debt collection costs of at least £40, depending on the invoice's value. Therefore, any interest rate rise gives SMEs extra leverage when chasing late payments – and debtors more reason to pay their overdue bills faster.
The LPA legislation states that if you agree a payment date, it must usually be within 30 days for public authorities or 60 days for business transactions. You can agree a longer period than 60 days for business transactions - but it must be fair to both businesses. If you do not agree a payment date, the law says the payment is late 30 days after either:
The customer gets the invoice
You deliver the goods or provide the service (if this is later)
Claim debt recovery costs on late payments
You can also charge a business a fixed sum for the cost of recovering a late commercial payment on top of claiming interest from it.
The amount you're allowed to charge depends on the amount of debt. You can only charge the business once for each payment.
Amount of debt What you can charge

Up to £999.99 £40

£1,000 to £9,999.99 £70

£10,000 or more £100
These amounts are set by late payment legislation.
If you're a supplier, you can also claim for reasonable costs each time you try to recover the debt. The benefits of applying late payment act is that creditors can reduce the amount of commission they pay a debt recovery firm, and send a clear message to the debtor that late payment is not acceptable. It is a way of educating debtors.
At Controlaccount, we use the late payment interest and charges as leverage to secure payment for our clients. Our debt collection methods are ethical, effective, and transparent with a focus on improving business cash flow, whilst preserving your customer relationships and reputation
If your business is chasing late payments and need assistance or advice, we'd be happy to help.