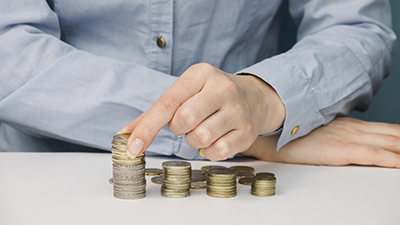 Small businesses are currently chasing more than £50bn of late payments as larger companies have been putting off settling invoices, according to research by Digital Banking platform, Tide.
The business surveyed over 1,000 senior management staff at SMEs earlier this year.
Covid-19 has certainly fuelled the problem and many small businesses and medium sized enterprises are sadly facing going bust. The report revealed that the average UK SME is chasing five outstanding invoices at any one time, using up 1.5 hours a day, with an average of £8,500 being owed. The pandemic has caused many small business owners to avoid pushing for payment until too late, which is understandable given the past turbulent 12 months. However, the longer a debt is left, the harder it can become to collect. Which explains the amount of time many are dedicating in their attempts to recover unpaid invoices. As lockdown continues to ease, financial pressures will be increasingly faced by these businesses who are coming to terms with the knock-on effect of Covid 19 post lockdown.
The self-employed apparently have on average four outstanding invoices at any one time, amounting to almost £1,000. And businesses with between 10 and 50 employees have an average of eight invoices outstanding, with £13,000 being owed on average. Not getting invoices paid on time is a big problem for any business, but for those who have few staff, not only is their cash flow affected but a considerable amount of cost and resource is required when chasing up payment. The survey by Tide, showed that businesses in London have it the worst for late payments, with SMEs in the capital having an average of seven invoices outstanding, spending a huge two hours a day chasing. This is closely followed by Scotland, with businesses there having an average of six unpaid invoices, taking up an hour and a quarter each day chasing. The Southwest has the easiest time of it, with businesses there waiting on just three invoices to be paid. SMEs also spend nearly 30% of their days focused on unprofitable financial administration such as bookkeeping, expense management and accountancy.
Alongside the economic cost to SME's, importantly there is also a personal one. Research by Bibby Financial Services found that business owners are struggling to balance the financial pressures of the pandemic with their own wellbeing, with 34% admitting to not having taken a day off since the start of lockdown and 27 per cent citing a weakening work life balance. Even with lockdown being lifted and some return to normality on the near horizon, the financial and emotional impact remains.
Oliver Prill, Tide's chief executive, said: "It has been known for a while now that late payments are crippling SMEs, with the government having tried a number of times to address the issue. It is however sad to see exactly how much time SMEs and particularly the self-employed are wasting by having to chase clients to pay promptly. Cash flow is crucial for SMEs, and just a few late payments can tip them into danger of becoming insolvent."
With 5.9m SMEs in the UK, they have a crucial role to play in the country's economic recovery. 2020 and the years beyond will be key for these business owners, but for some it may be pertinent to enlist the help of a debt recovery agency for any challenging or aged debts. Controlaccount work with hundreds of small and medium businesses, enabling them to get their cash flow back into a healthier place. Get in touch with us today if you would like some advice on your situation.