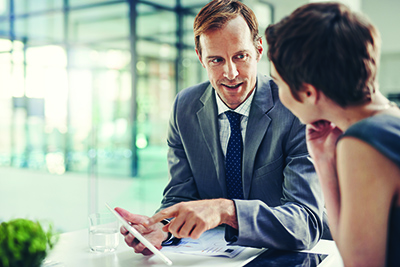 For many businesses, employing a debt collection agency to is the most successful way of recovering monies owed from overdue invoices.
Hiring a debt collection agency may seem like a daunting prospect, especially if you have never done it before. However, it's important to remember that your cash flow is at stake and poor cash flow can have an impact in almost every part of your business. You have money to collect, and a professional debt collection agency is trained on how to collect on past due accounts properly, and legally.
So, here are some instances where you might want to consider calling in the experts to help improve your cash-flow…
In-house resources aren't working.
Particularly for smaller businesses, where there are few staff, it is a challenge to have the right resource in place that is required to chase overdue payments without neglecting the rest of the ledger. Often there is a lack of skill set so the process of successfully recovering debt proves a challenge. If this is true for your business, it can often be beneficial to instruct a debt collection agency as they have expert knowledge and experience in this area will most certainly surpass in-house capabilities, whilst freeing up your team to concentrate on ensuring other invoices don't follow suit. Debt recovery firms know how to deal with difficult customers and can help with aged debt. One of the key benefits is that simply by involving a third party, a customer will clearly understand that you take late payment seriously.
The debt is long-term overdue.
Typically, the longer an invoice goes unpaid the harder it is to collect. It requires time and the right knowledge to achieve a good outcome, so rather than putting time and effort in internally, not knowing if you are going to be successful, it could be more beneficial to ask for the help of an expert before the debt gets increasingly overdue.
The customer is uncontactable.
When a customer avoids every method of communicating with you, it can seem hopeless that you will ever get paid what is rightfully yours. If your customer appears to have disappeared you may not have any idea how you will contact them at all, but a debt collection agency does. They use specialist resources to trace and locate clients where contact has been lost. Once they have reconnected with the subject, they will know exactly which approach to take to ensure your customer makes the payment.
You have a particularly difficult customer.
Most businesses will experience customers who give repeated excuses for not paying or promising to pay but never doing so. It is common as some people will put a lot of effort in trying not to pay altogether. You may find that you are spending a lot of time and energy on one such customer, to the detriment of others – which is when enlisting the help of a debt recovery firm would be a good move. They have the tools and experience required to get a successful result, whilst freeing your time up to concentrate on other invoices. Contact from an official debt collection agency can often be enough to encourage customers to pay as they then can see that you are taking the matter of late payment seriously.
The customer is disputing an invoice.
If your customer denies responsibility or knowledge of a debt, it can prove problematic, so external help can be beneficial. A debt collection firm will work as a mediator to understand the reasons why your customer is delaying payment and consider your terms and conditions of sale to assess the viability of their claim. Through this understanding they can work with you and your customer to deliver a solution that works for all parties and resolve any disputes to achieve payment.
A good debt recovery agency will help improve your business cashflow, preserve customer relations and protect your reputation, which are crucial for the long-term success of your business. If any of these situations have affected you and you would like some help or advice, get in touch with one of our team. At Controlaccount, we have been providing debt recovery outsourcing solutions for over 40 years and are proud to partner with over 300 small, medium and large private businesses, public and not-for-profit organisations, as well as some of the world's most recognisable brands. We assess each debt individually and address accordingly, working on a no recover – no fee basis.