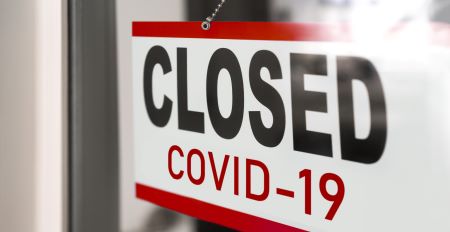 New data has shown a disturbing rise in the amount of UK Small Businesses experiencing financial hardship.
The effect on UK businesses from Coronavirus during 2020 was significant, with reportedly over 135,000 companies shown to be suffering from financial strain each month, which is treble the pre pandemic average. With each lockdown seeing most non-essential shops and services close for long periods of time, it is not surprising that retail and service businesses have been the hardest hit, with almost 60% of businesses in these sectors the toughest hit. Sectors that have been allowed to 'reopen' have been showing signs of improvement but there is clearly a long way to go. Construction companies make up 7.9% of the total distressed firms whilst manufacturing is at 6.7%. London has been hit particularly hard as over quarter of businesses are now in financial distress. Followed by businesses based in the south east which accounts for 18.44%. By comparison, those businesses in East Anglia and Northern Ireland have seemingly been impacted the least.
There has been a significant financial impact of the pandemic and Brexit on companies across the UK, both private and listed and even with government support measures in place there are unprecedented numbers of businesses in poor health or closing than pre-covid, and this will no doubt increase again once support measures come to an end. In these uncertain times, those businesses that have avoided insolvency will be well placed to ensure any outstanding debts are paid, as every penny counts. Those that are owed money will need to take action to protect themselves. Unfortunately, as so many businesses and consumers alike have been affected financially there are going to be many businesses that may not be successful in tracing debtors or recovering unpaid invoices. Should this apply to you, enlisting the help of a reputable debt recovery firm will significantly help your chances of getting paid what you are owed. Controlaccount works with hundreds of SMEs across the UK, providing 'order to cash' credit management and debt recovery outsourcing solutions for over 40 years. If you are in need of advice in the first instance, get in touch here and one of our friendly team will be able to advise and assist you. We work on a no collect, no fee arrangement, so you really have nothing to lose enlisting our help.
Get in touch with us here – we'd be happy to discuss how we can help get your business back on track.