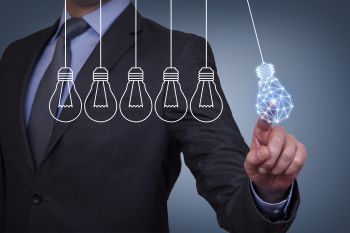 With business continuing to suffer during the global pandemic and more and more companies moving into administration, businesses that apply some strategic thinking to their resilience look more likely to survive (and thrive) in a post-Covid world.
If Covid-19 has taught us anything, it is that business agility is mission critical – we may be fortunate to see the back of Coronavirus with positive news on the vaccine front, but this might not be our last pandemic. As we can't predict anything, so it is vital that companies harness the ability to respond to change quickly.
For many UK businesses, the answer lies in outsourcing. A quarter of all UK companies currently outsource parts of their business; With many global call centres, particularly those in the Far East and India, struggling to move to remote working, many UK companies quickly brought their call centres back on UK soil – with no plans to revert. It is estimated that almost a third of businesses will now outsource with IT and Marketing the most likely functions to outsource (37% and 32% respectively).
Outsourcing allows firms to control overheads and make substantial savings. Other key benefits include the ability to deliver new capabilities, bring in fresh thinking, tap into new skill sets, upscale quickly and easily and reduce risk across the business as a whole. Many outsourcing firms, like Controlaccount Plc which operates from the UK, provide flexible services that can be turned on and off, depending on business pressures. This has great appeal for those firms who want to become more resilient to change. Adaptability is the key for those businesses that are not only focussed on survival but are looking for an opportunity to thrive.
For a full list of outsourced services, click here