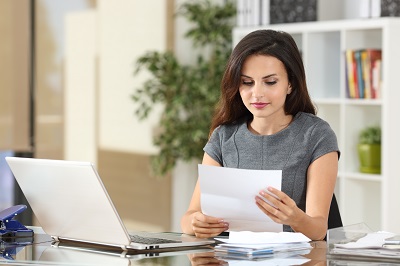 This month sees many businesses start the process of returning to some sense of normality, but many do so with apprehension, a recent study by Market Finance shows.
The effects of Covid-19 on the economy are well documented – with many firms reeling from the full or part closure of businesses and non-payment of invoices. The statistics are far from pretty: Research shows that 9/10 businesses are still waiting to be paid for work or services provided prior to lockdown and over half of the companies that applied for the Coronavirus Business Interruption Loan Scheme (CBILS) were declined. Those that were fortunate enough to have their loan approved, received an average of £211,667 but many had applied for more than double this. The bottom line is that for most businesses cash flow is severely under strain.
It is little wonder: There is £148,917 in outstanding payments owed to UK companies. 81% of businesses are now waiting between 14 – 30 days past due date for payment on invoices. A further 15% say they could be waiting anything from 3 – 6 months for invoices to be settled. Sadly, some businesses just will not be able to survive that long.
However, it is not all bad – 45% of UK firms are optimistic that increased demand for products and services will return and are predicting a 10% increase in sales. Opinions vary; some expect a 25-30% increase, whilst 15% expect a decrease in sales of more than 75%.
Initial forecasts from early lockdown have been revisited. Early expectations were for a return to normality by September 2020. Businesses now think that this is too ambitious, and it is more likely to take up to two year to a full recovery.
The furlough scheme is still proving to be a vital resource for many companies as they strive to achieve some stability. July has seen only half of furloughed staff return, with many employers utilising the extended furlough scheme to keep staff onboard, although many businesses acknowledge that redundancies will be unavoidable.
Another consideration for further cost saving is whether an office is actually needed? Technology has allowed many businesses to successfully transition to home working and this has allowed healthy savings on business rates and utilities. With a third of UK companies planning to continue with remote working and closing large parts of their offices in order to save money, experts are warning that how remote working impacts business development and team morale remain to be seen and should be approached with caution and collaboration. 83% of business owners stated that they felt 'out of control' whilst many companies have reported an increase in productivity.
One thing is certain; With the looming possibility of a no-deal Brexit and a likely recession to compound the current unsteady economic climate, businesses need to better manage cashflow. Experts predict that commercial debt recovery will see a huge spike in July as businesses look to recover unpaid or late invoices in order to improve cashflow.